• New UniBrowse. Included free with Panels. Turn websites into applications.
• Switch viewing mode (Desktop, Tablet, Phone)
• Make applications from websites (this feature is not available on the Windows store version)
• Customize the appearance of each app
• Remembers window positon and size.
• Pin to the taskbar or start menu
• Currently requires Windows 10 April 2018 1803 or greater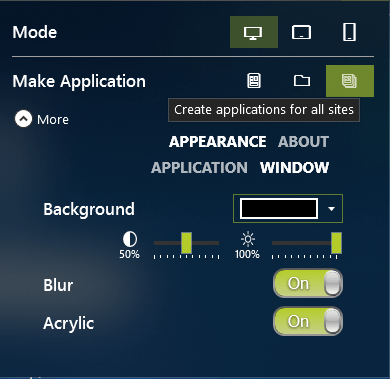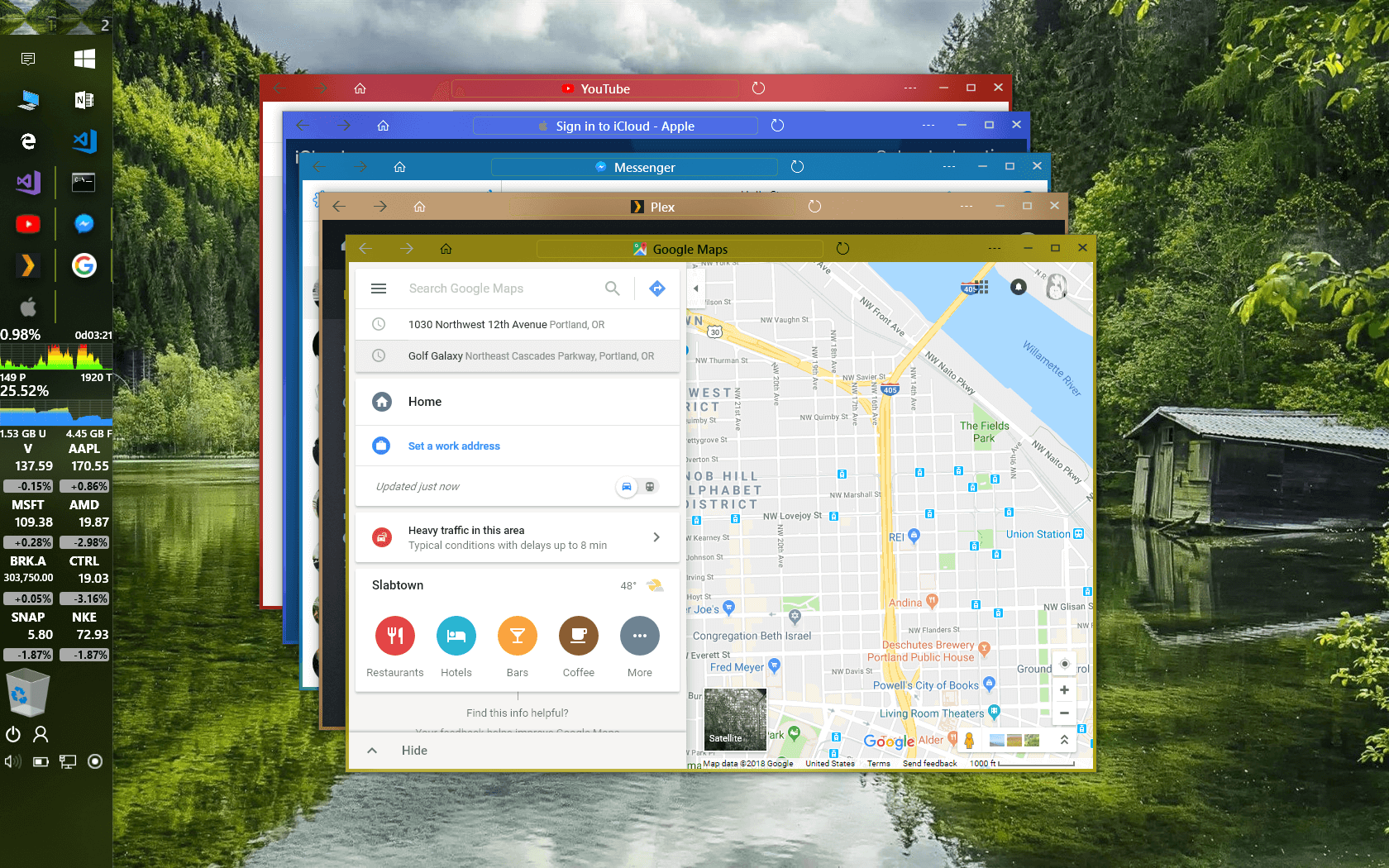 • New WebView Tile
Watch Youtube, Twitch, browse Facebook, chat all from the edge of your screen.

• Switch viewing mode (Desktop, Tablet, Phone)
• Switches to 16x9 when horizontal
• Currently requires Windows 10 April 2018 1803 or greater
• More coming


• Windows 7 and 8 appearance enhancements
• Windows 7 Glass



This history page needs work… So here's an entry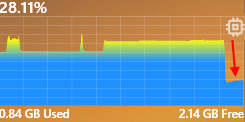 • Added Memory cleaner to Memory Monitor tile.

When you mouse over the Memory Monitor, an icon will appear.
Just click it to free up memory. (requires elevation)

• Auto-hide now hides within the space occupied by other panels
• UWP recent items can now be deleted
• Explorer shortcut icon now updates to reflect the path
• Fixed config repeatedly saving

February 02. 2018 • Category:
Feature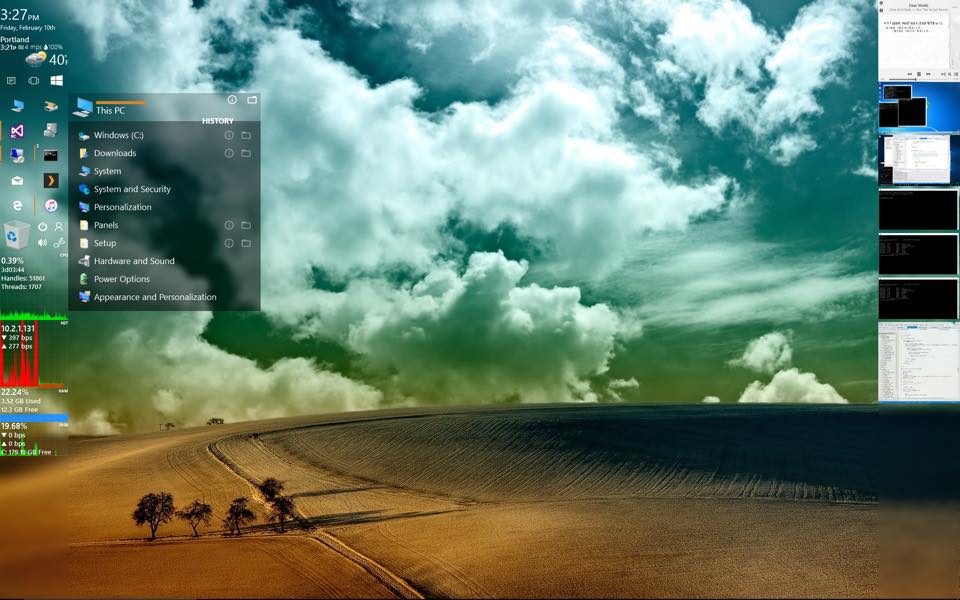 •
New hover context
•
History for shortcuts and Picture in Picture windows
•
Fixed fullscreen and minimized PiP windows.
•
Fixed auto-hide initial show
•
Improved wallpaper chooser load time
•
Toggle between public/private IP in network monitor.